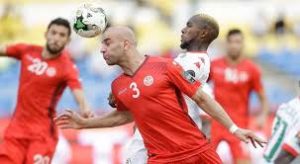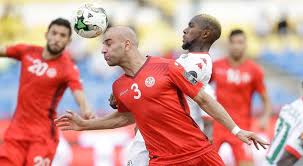 This group is not as easy to predict as one might think. True, our 2018 World Cup Group G Preview does envision Belgium (+1200) and England (+1800) finishing in the top two spots. But not so fast. The team from Tunisia (+50000) should not be taken lightly. They were at the top of their qualifying group. They can attack and are unpredictable. Tunisia could easily upset England and, perhaps even Belgium. Panama (+100000) is a determined and hard-working team. However, they do lack experience. Panama's manager, Hernan Dario Gomez, does make up for that a bit with his 25-plus years of coaching at top levels. Here's how our 2018 World Cup Group G Preview sees these four teams fairing.
Belgium +1200
The Belgium team has some fantastic talent. But can they move forward in the manner that's expected. Although they have a lot to offer, team Belgium has never made it to the World Cup semi-finals. What's been their primary problem? Inadequate, at worst, and mediocre, at best, management. It's hoped that Spanish coach Roberto Martinez can change all of that.
Offense looks solid for this team. At 25 years old, striker Romelu Lukaku (Manchester United) is at the top of his game. Attacking midfielder Eden Hazard (Chelsea) is a creative and focused player who can make great things happen. Plus, Kevin De Bruyne (Manchester City), another midfielder, has matured considerably since the 2014 World Cup. He can be very dangerous on the attack.
Meanwhile, in goal, Thibaut Courtois (Chelsea) is tough to beat. Central defender Vincent Kompany (Manchester City) is a quality attack-negator. But the 32-year-old is past his prime and prone to injury. If he's unable to perform up to his potential or is knocked out of the tournament, there's no one of his stature to replace him. However, Toby Alderweireld and Jan Vertonghen could form a fairly dynamic duo.
Manager Martinez replaced coach Marc Wilmots after the Belgium team underperformed in Euro 2016. He's found the team and climate to be welcoming. Martinez is a fan of a fluid style of play that features fairly aggressive attacking and a defense that has midfielders pivoting to protect vulnerable channels as play develops.
Panama +100000
By making it into the 2018 World Cup, Panama has earned numerous bragging rights. The nation of four million outdistanced the U.S., by finishing ahead of that country of 320 million. (Note, the U.S. did not qualify for the 2018 World Cup.) Also, Panama beat Costa Rica 2-1 in the final qualifier. That's quite an achievement for a nation that had never before been to a World Cup playing a country that's on its way to its fifth such tournament. One thing is sure about the team from Panama, is they have shown they can perform well under pressure.
Striker Luis Tejada (Sports Boys) is this team's key to success. Thus far, he's scored 43 goals for Panama. At 36 years old, he brings a lot of experience to the pitch. He's been a member of the national team since 2001. Much of the rest of the team is quite young. They'll be open to making mistakes and needing to compensate for them quickly against well-oiled teams like Belgium and England.
With Panama, Coach Hernan Dario Gomez, who's from Columbia, manages his third World Cup team. This is his fifth time participating in the event. In 1998, he got Columbia to the World Cup, and in 2002 Ecuador qualified with him at the helm. Since 2002, he has not been back to this event. He'll have his team play a fairly patient and deliberate game, attempting to slow the pace of the match and open up quality scoring opportunities. He'd love to beat England.
Tunisia +50000
It has been a dozen years since Tunisia has travelled to play in the World Cup. In this event's qualifying, they managed to make it into the tournament in style, as they did not lose a match. They got to their fifth World Cup by finishing ahead of Democratic Republic of Congo, Libya, and Guinea. This is a team that has a lot to be upbeat about.
Youssef Msakni (Al Duhail) is key to Tunisia scoring. In qualifying, the 27-year-old forward scored a hat-trick in an away win versus Guinea. He's fast and exacting. Attacking midfielder Wahbi Khazri (Sunderland), who is also 27, can be a difference-maker. Central defender Aymen Abdennour (Olympique), who's one year older than his other two teammates, is able to thwart attacks with aplomb.
Nabil Maaloul, Tunisia's manager, was an assistant under coach Roger Lemerre in 2002 when the team won the African Cup of Nations. In 2017, two games into the team's qualifying stage, he took over for coach Henri Kasperczak. With over 21 years of coaching experience, he's proven to be a sound and able manager.
Tunisia has never made it past the group stage. If they can steal a game from England, which is possible, they may make it to the next level. They play England on June 18. It's the first match for both teams. It is a big one. However, Tunisia's primary goal is to take down one game. With their talent and creativity, they should be able to beat Panama.
England +1800
Let's face it, England is prepared to lose. Not the team, but the nation. In recent years, the team has performed especially dismally in major tournaments. Each time expectations were not met. In the 2014 World Cup, they did not make it out of the Group Stage and in round 16 of Euro 2016, they were taken out by Iceland.
One of the dilemmas for the British is the fact that they have created the most popular and most economically successful domestic football league on the planet. That league attracts a huge number of high quality players from other nations. English players are often left out and when it comes to creating a roster for a national team, the Brits tend to have less talent and experience than one might expect.
Team England is a youthful squad. Their major hope is striker Harry Kane (Tottenham). Kane is a premium, world-class goal scorer. Creative, fast, and cunning, Kane has become the poster-boy for free and easy scoring in both the Premier League and Champions League. In 23 matches for England, he's booted in a dozen scores.
Coach Gareth Southgate was not a popular choice in 2016 when he was asked to head the national team. The fact was there were more qualified managers with a lot more top-level experience. One thing he has proven to be able to do is make strong decisions and go with them. Southgate sees team play as being very fluid with full-backs pushing on and wingers coming off the line. When attacking, he likes to see his center forwards split. The reality of the game he coaches often looks very different than his game plan. His ability to adapt to fluctuating situations is a strength.
Our 2018 World Cup Group G Preview Final Word
Our 2018 World Cup Group G Preview should call it for Belgium and England. But we're intrigued by Tunisia. They have a lot of potential, and they if they come out loose and free. They could very well surprise England with a draw or even a win. Panama also has some potential, but we expect them to be out-manned, and, with their lack of experience, overwhelmed. We're going with Belgium finishing first and Tunisia taking second in a 2018 World Cup upset. You can connect with all eight of our World Cup 2018 group previews, as well as other articles, via this link.
Our Group G World Cup Picks: Belgium first and Tunisia second