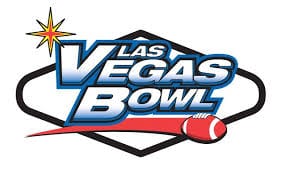 The 2016 Las Vegas Bowl presented by Geico features the Houston Cougars (9-3 Overall, 5-3 American Athletic Conference) and the San Diego State Aztecs (10-3 Overall, 6-2 Mountain West Conference). In creating our 2016 Las Vegas Bowl free pick, we note that the Cougars finished a disappointing third in the AAC West, while the Aztecs were first in the West Division of the MW. Houston s favored by three points, but this may be one of those games where the underdog has more motivation to win than their opponent.
Houston Cougars
As you may recall, the Houston Cougars started the season by upsetting the #3 Oklahoma Sooners 33-23. But at mid-season, Navy beat the Cougars 46-40, and a few weeks later SMU soundly defeated Houston 38-16. After that loss, the Cougars notched three straight wins, including a 36-10 victory over # 5 Louisville. But then they lost their final game of the season to Memphis 48-44.
Houston QB Greg Ward Jr. (67.6 COMP%, 22 TDs, 9 INTs) is a solid leader. He's able to connect with a wide range of receivers, including Linell Bonner (93 REC, 1,076 YDs, 11.6 AVG, 3 TDs) and Chance Allen (56 REC, 814 YDs, 14.6 AVG, 6 TDs). In addition, Ward is a fine runner. He's averaging 3.0 YPA and has run for 518 YDs, and 9 TDs. Other RBs include Duke Catalon, who has four touchdowns, and Dillon Birden, with six. Although Houston is scoring 38 PPG, their frontline can be less than effective. They are averaging 459 yards of offense per game.
The Cougars are giving up 22.6 PPG and holding teams to 325 yards of offense per game. Their defense has compiled 90 TFL, 37 sacks, and 13 FF. Although they've managed just seven picks, the D has a total of 49 passes defended and 36 QH hurries. The team has taken just 56 penalties, while their opponents have posted 71. One disturbing fact, they are -3 on turnovers.
San Diego State Aztecs
After winning nine of 10 games, the Aztecs were 1-2 for their final three. The lost a tough one to Wyoming, 34-33, and the next week were beaten by Colorado State 63-31. They then beat Wyoming in the title game 27-24.
San Diego State is scoring an average of 35.3 PPG and 419 yards of offense per game. QB Christian Chapman (60.3 COMP%, 19 TDs, 6 INTs) is an effective passer. He'll be looking to connect with WR Mikah Holder (25 REC, 569 YDs, 21.9, 5 TDs) and TE David Wells (21 REC, 261 YDs, 12.4 AVG, 4 TDs). Both are quality receivers. Senior RB Donnel Pumphrey (330 ATT, 2,018 YDs, 6.1 AVG, 16 TDs) is a premium player who's capable of breaking a game wide open. In addition, RB Rashaad Penny (126 ATT, 995 YDs, 7.9 AVG, 11 TDs) offers extra scoring power.
San Diego State has 31 sacks and 65 TFL. Their turnover margin is a healthy plus 10. They have also broken up 58 passes and have 36 quarterback hurries. Their secondary, with 22 picks, is stellar. The Aztecs are keeping team scoring at 21 PPG. They're holding teams to 320.2 yards of offense per game.
2016 Las Vegas Bowl Free Pick
In our 2016 Las Vegas Bowl free pick, we've noted that in many ways these teams are fairly equal. As noted, Houston is favored by three points. We like San Diego State's pass defense and sack unit and think that they will keep the team in the game. Plus, we expect Pumphrey to run the field at will. Take the Aztecs at +3.0.
The Las Vegas Bowl presented by Geico will be played Dec. 17, 2016 at 3:30 p.m. ET at Sam Boyd Stadium, Las Vegas, NV. ABC will broadcast the event.
2016 Las Vegas Bowl Free Pick: San Diego State at +3.0