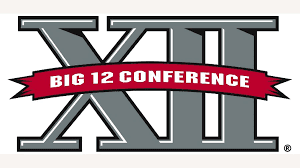 Our 2016 Big 12 week 14 free pick finds the #10 Oklahoma State Cowboys (9-2 Overall, 7-1 Big 12) at the #9 Oklahoma Sooners (9-2 Overall, 8-0 Big 12). This is not for the official conference championship, however it marks the final week of the 2016 season for the Big 12 and the winner gets bragging rights. There is a full slate of games in this conference. This is an especially poignant contest as it is a match between two rivals and one is nationally ranked next to the other. Oklahoma ised first in the Big 12 and Oklahoma State second.
The Oklahoma State Cowboys lost two games all season. These were early losses. In week two, the Central Michigan Chippewas, who ultimately finished next to last in the MAC West, stunned the Cowboys 30-27. Their second loss was in week four to the Baylor Bear. The Bears beat the Cowboys 35-24. Victories included a 49- 31 win against #22 Texas and a 37-20 victory against #10 West Virginia.
The Oklahoma Sooners were perfect in the conference. Big wins included their first conference game, which was against #21 TCU. The final score was 52-46. Another major victory occurred last week when they manufactured an easy 56-28 win against #14 West Virginia. Their season started out rocky as they went 1-2 losing 33-23 to #15 Houston in week one and to #3 Ohio State 45-24 in week three.
Oklahoma State Cowboys
Junior QB Mason Rudolph (64.2 COMP%, 25 TDs, 4 INTs) has passed for 3,591 yards this season. Although he has five rushing touchdowns, he primarily a passing quarterback. His top targets are James Washington (60 REC, 1,159 YDs, 19.3 AVG, 9 TDs) and Jalen McClesky (67 REC, 746 YDs, 11.1 AVG, 7 TDs). Both of these receivers are capable of big plays. There are three running backs with a total of 19 TDs. Justice Hill is the top gainer with 943 total rushing yards and an average of 5.5 YPA. They are scoring 40.4 PPG.
The Cowboys put a decent defense on the field, but not an impenetrable one. They are allowing opponents 27.2 PPG. That included 192.0 YPG on the ground and 249.4 in the air. Their total number of sacks stands at 28 and TFL at 78. They've made 13 interceptions while breaking up 38 passes. They've forced nine fumbles.
Oklahoma Sooners
The Sooners are a tad better than the Cowboys on offense and defense. They're scoring 45.3 PPG and permitting opponents 30.5 PPG. On offense they are accumulating an impressive 228.1 YPG. QB Baker Mayfield (71.4 COMP%, 35 TDs, 8 INTs) is an exceptional player. He's passed for close to 3,400 yards this season and been sacked just 17 times. He has a solid group of receivers with his go-to guy being WR Dede Westbrook (70 REC, 1,354 YDs, 19.3 AVG, 15 TDs). The rushing game is especially productive with Semaje Perine rushing to 10 TDs and Joe Mixon 1,084 yards while making seven touchdowns and averaging 6.9 YPA.
The Sooner defense has 23 sacks, 60 TFL, and eight interceptions. They've brought two of those picks back for touchdowns. They excel in QB hurries, with 30, and passes broken up, with 50. They have force eight fumbles.
Our 2016 Big 12 Week 14 Free Pick
Our 2016 Big 12 week 14 free pick notes that in some ways these teams are closely matched. The Sooners have a more dynamic offense and they're going up against a good defense that is about equal to their own. Still, there's enough here to give the Sooners an edge. We think they will beat the spread, which is now at 11.0 and falling. Take Oklahoma at -11.0. The game starts at 12:30 p.m. ET and will be played on Dec 3.
Our 2016 Big 12 Week 14 Free Pick: The Oklahoma Sooners at -11.0