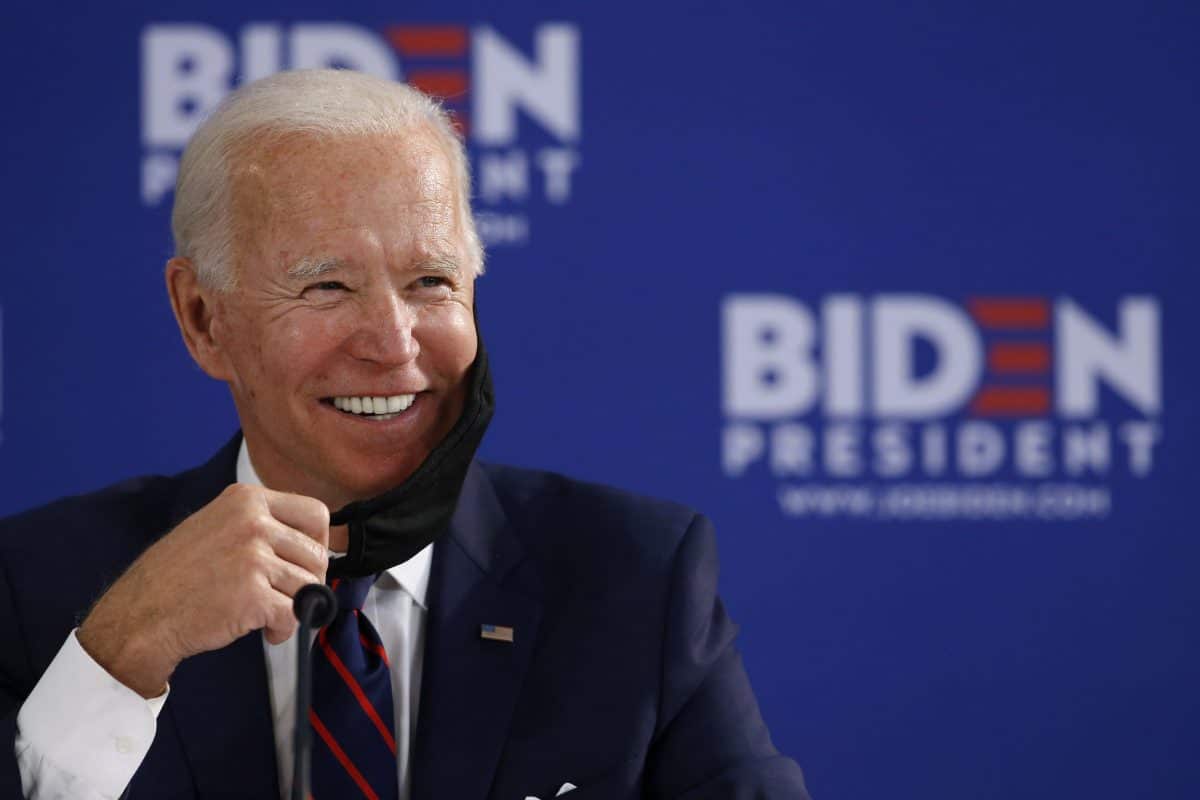 With a very contentious presidential election finally decided, some in the gaming world are very optimistic.
According to new reporting from the Action Network, President-Elect Joe Biden is not expected to throw down any roadblocks when it comes to the exploding sports betting industry.
Trump vs. Biden – Opponents on a Different Stage
The 2020 Presidential campaign has been like no other in modern history. It offered fewer opportunities for candidates to get their agendas in front of voters. With limited time and venue to promote their platforms, Biden and his team chose to concentrate on COVID-19 as a central campaign issue, along with his plans for getting the pandemic under control. There was no mention of any gambling and ancillary issues relating to gaming on Biden's campaign website.
Chris Palmeri of Bloomberg News reports that Biden has an opposing viewpoint than that of the Trump administration regarding all things gambling. Palmeri says President Trump has taken an adversarial position to online and sports betting, and that while Trump's approach to the COVID-19 pandemic would be casual and in favor of in-person casino patronage, Biden's coronavirus response would likely lead to continued prohibition of in-person options while backing relief efforts to keep casinos afloat.
Hanging in the Balance
During Trump's tenure in the White House, the administration decided to revisit the Federal Wire Act of 1961. The Act includes verbiage about the use of wired communications to place or accept "wagers on any sporting event or contest" as illegal and punishable by fines or jail time. In 2018, a Supreme Court ruling opened the door to the legalization of sports betting, though it has not made a ruling on the Federal Wire Act's scope or constitutionality.
In 2019, the Department of Justice state that the Federal Wire act does not just apply to sports betting but to all forms of gambling. As a result, online sports betting could be at risk if a new bill through the House of Representatives and the Senate, then onto the President's desk for approval into law, does not resolve the issue.
Until the Senate's position is decided, online sports betting is in a precarious position.
There will be a Senate runoff race between senate candidates in Georgia on Jan. 5. The outcome of that race will determine which party will have control of the Senate. The Democratic party has held onto a very slim margin in controlling the House of Representatives.
While the future attorney general would have the most input on gambling and sports betting laws in the country, the Biden transition team has not yet announced an appointee as Attorney General.
Pandemic Relief?
States which have legalized sports betting are continuing to take in massive revenues, even amid the ongoing COVID-19 pandemic. In Illinois, the September handle exceeded $300 million. New Jersey set a record-high handle in August, taking in $668 million, more than double the July total.
As states seek ways to balance budgets and recoup revenue following COVID-19 relief efforts, more states could introduce legislation to legalize sports betting. Currently, 20 states have legalized sports betting, while six states have recently passed bills working through the legalization process.