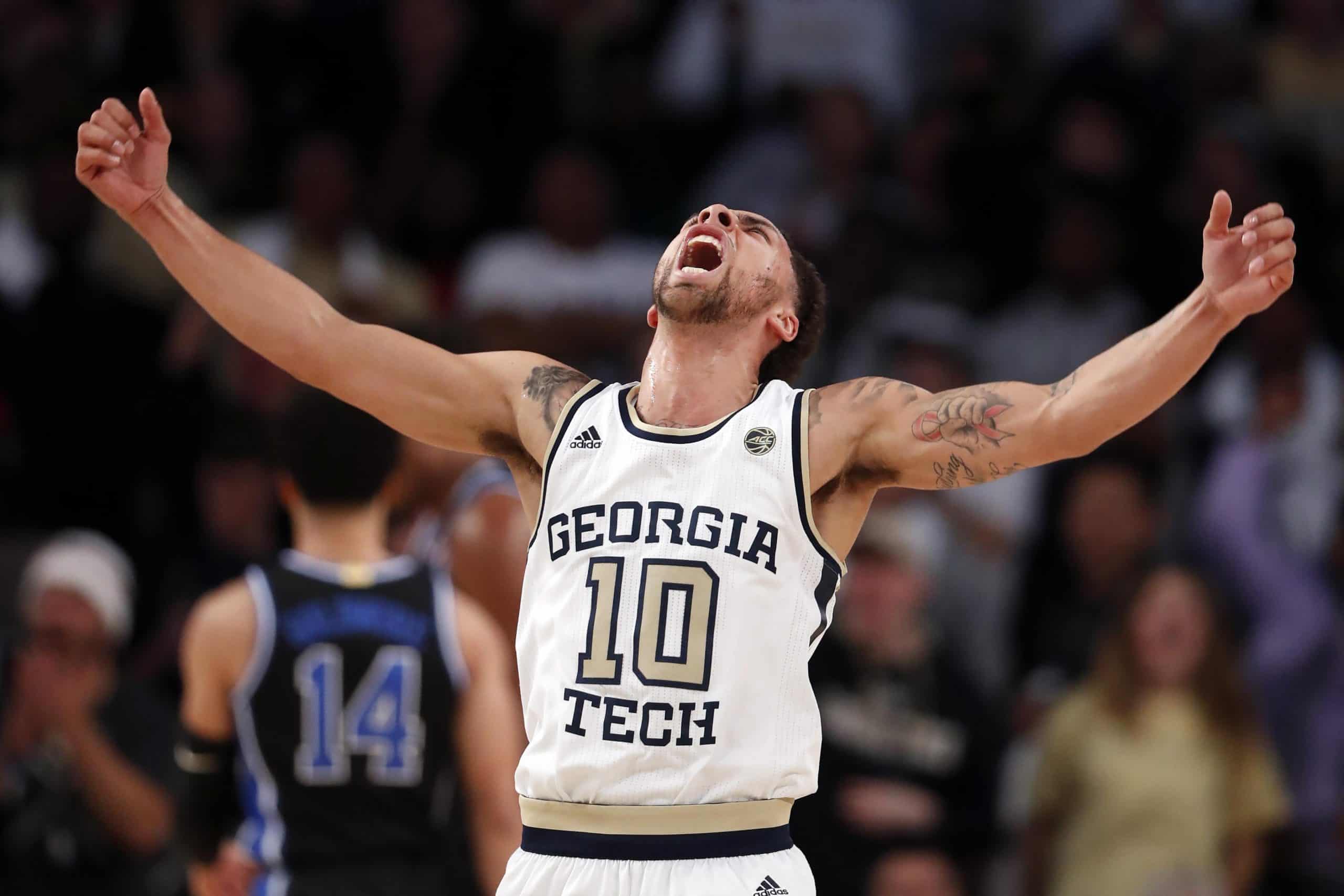 Oddsmakers aren't giving the #22 Tigers much love in the NCAAB Clemson at Georgia Tech pick, making them just a -1.5 favorite on Wednesday night. The Yellow Jackets are a solid 5-2 at home, and Clemson has won by a point, won in OT, and lost by 35 over their last three games. Thats a very unpredictable top 25 team.
Georgia Tech is also on a 4-game winning streak, most recently stopping last place Wake Forest 70-54. That was 17 days ago however, Clemson's big loss to Virginia on Saturday came after an 11-day break, so will the Yellow Jackets face a similar lethargic performance while rusty? Georgia Tech swept this series last season.
Clemson Back to Normal Routine
The Tigers' 85-50 loss to Virginia as +1.5 home underdogs was a tough one, but the Cavaliers are also #13 in the country and Clemson had missed five practices prior to the meeting. The 85 points allowed was the most the Tigers have given up all season and only Purdue in a neutral site game and NC State in OT have broken 70 vs.
The Tigers hope they can win the NCAAB Clemson at Georgia Tech pick with defense. Brad Brownell's squad is 2nd in the ACC and 12th in the country allowing just 60.1 points/game. The only problem with that is the Yellow Jackets actually have the #1 offense in the conference, putting up 80.1 ppg.
Clemson likes to keep games low scoring, and it's been a system that has worked en route to a 9-2 record. The Tigers have beaten #18 Alabama as well as a very good Florida State team, while losing 66-60 at #16 Virginia Tech as +2 point underdogs. It's still hard to back the lowest scoring team in the ACC however, as the Tigers leading scorer Aamir Simms averages less than a dozen points/game.
Layoff Only Question for Georgia Tech
The Yellow Jackets look like a solid play in this one as they can score the basketball and are at home where they've won five straight. The only major question is how the team will respond after not playing for over two weeks?
Georgia Tech does have the #3 scorer in the AC in Jose Alvarado, putting up 18.1 ppg. Alvarado has 25+ in two of the last three but he has some help too. Moses Wright only has 8 points in each of the last two games, but he still averages 17.8 on the year and Michael Devoe has 15+ in four of the last five.
Georgia Tech won both games last season, 65-62 at Clemson as +5.5 underdogs and 68-59 at home as -2.5 favorites. 54% of public bettors still liked the ranked Tigers over the rusty Yellow Jackets.
Free NCAAB Clemson at Georgia Tech Pick
Clemson looked horrible in their return to the court after a 10+ day layoff, so is that what we can expect from Georgia Tech on Wednesday night? The Yellow Jackets may start off slow, but they're a deep scoring team and will have had plenty of rest needed to meet up with one of the better defenses in the country.
Georgia Tech 71 – Clemson 66
Free Pick: Georgia Tech +1